STEVE & DEBBIE COULSON - OWNERS
1999 Titan Sidewinder
96" S&S motor 14,587 miles $5800

After October 1st, Steve's
will no longer be open
to the public.
If there is something you need or that we have of yours, please email.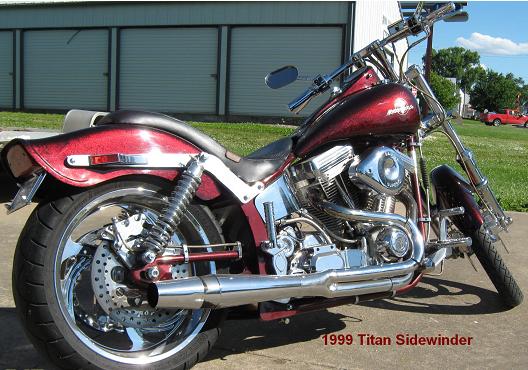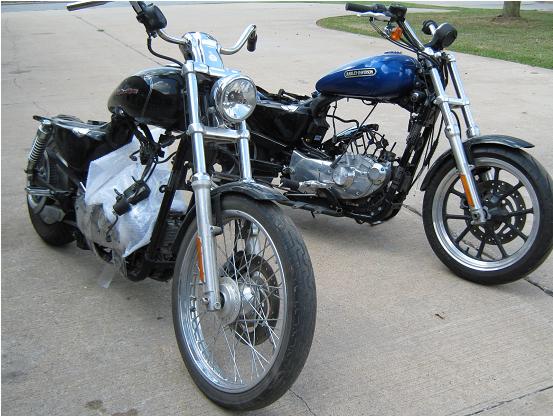 2 Sportsters - One money $1500
Both need motor work.
Black one is 2006 XL1200 & is Bill of Sale only
To be used for parts from Salvage yard - no title.
Blue is 2011 XL883 & has a good title.
There is a complete top end for one, along with
misc foot pegs.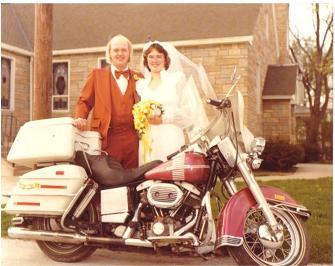 Steve & Debbie started Steve's Bike Shop
in 1988 at their home on Highway 96.
The business was started because we needed
Drag racing parts at a discounted rate.
From that, it went crazy! In 2001 we started looking
for a place to buy or build on, as we outgrew the
shed at home. We moved into the current location
the first of April in 2004.
It has been a Good Ride, and Steve & Debbie would
like to Thank all of the Bikers & our friends who have
patronaged us for the last 33 years.
It is finally time for us to Ride also.
Again, Thank you for business.
Steve & Debbie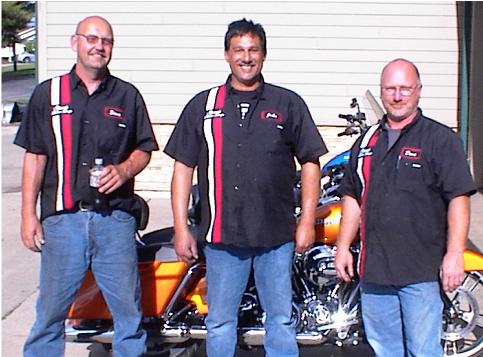 & Thank you to our technicians:

Steve, John & Dave
Future Mechanics for your motorcycle services & repairs
1. Jeremy Binger - JLB Services 8227 Center Ridge Road, Plymouth IL 309-333-5319
2. St Clair Power sports - Derek St Clair 3585 US 218 Keokuk IA 319-795-7277
3. Mitch Simmert & Spoons: Used to work at dealership: 912 N 16th St Quincy 217-416-4405 or 386-801-9796
4. Mark Kilby- Just wanting to do some services and tires & just starting to get set up in Missouri. 573-248-2095
5. Chariots of Fire, 2113 Alexandria Xing, Troy Missouri - Jan - Custom builds Harleys & Dyno tunes. 636-775-1385
6. Smith Bros Honda - Quincy 217-214-5005