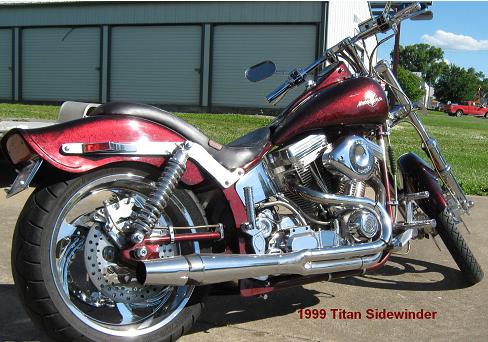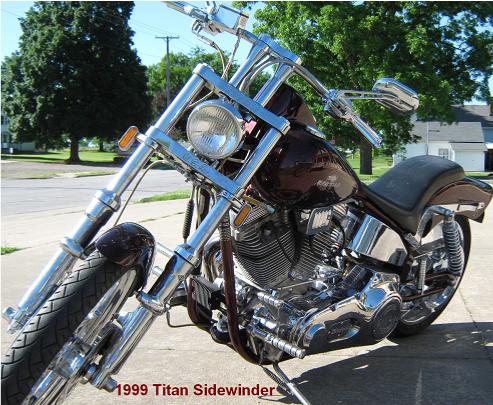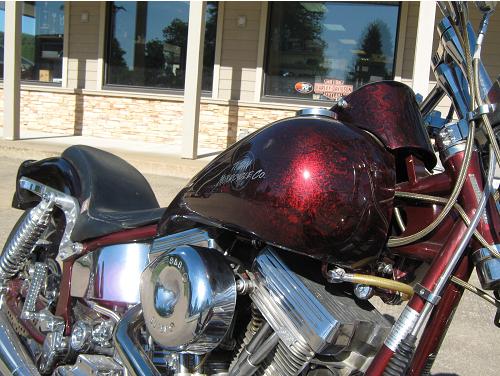 1999 Titan Sidewinder 96" S&S motor
14,587 miles $5800

2 Sportsters - One money $1500
Both need motor work.
Black one is 2006 XL1200 & is Bill of Sale only
To be used for parts from Salvage yard - no title.
Blue is 2011 XL883 & has a good title.
There is a complete top end for one, along with
misc foot pegs.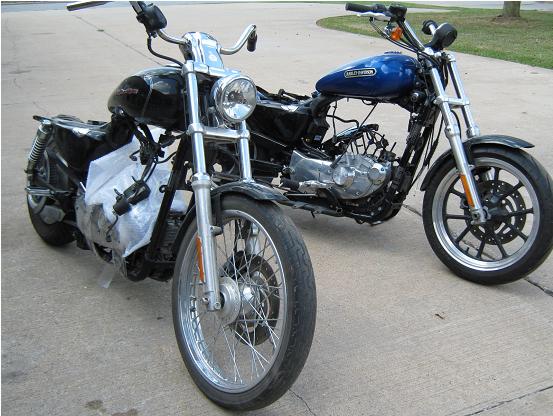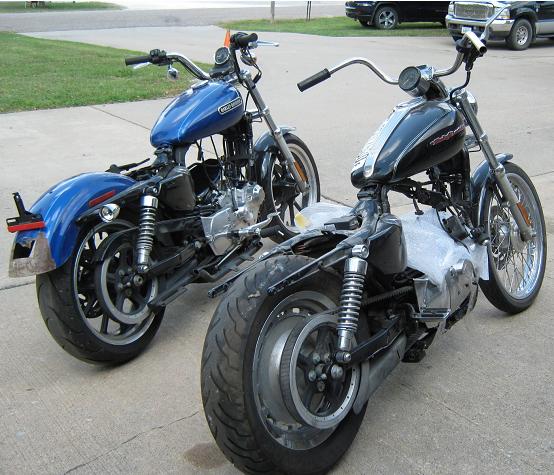 1988 FXR
5616 Actual miles
$12,000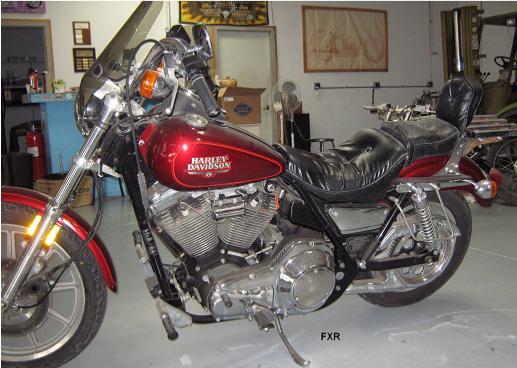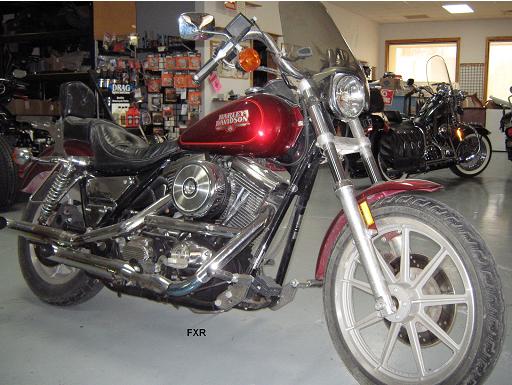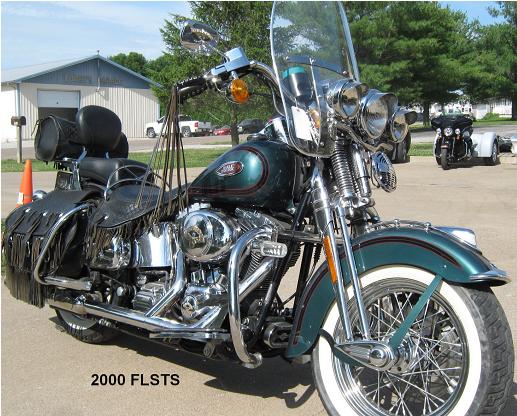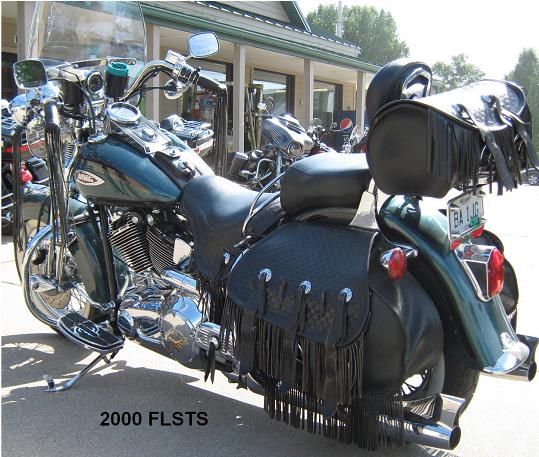 2000 FLSTS
Heritage
Springer Softail
One Owner
17,404 Miles
$15,000